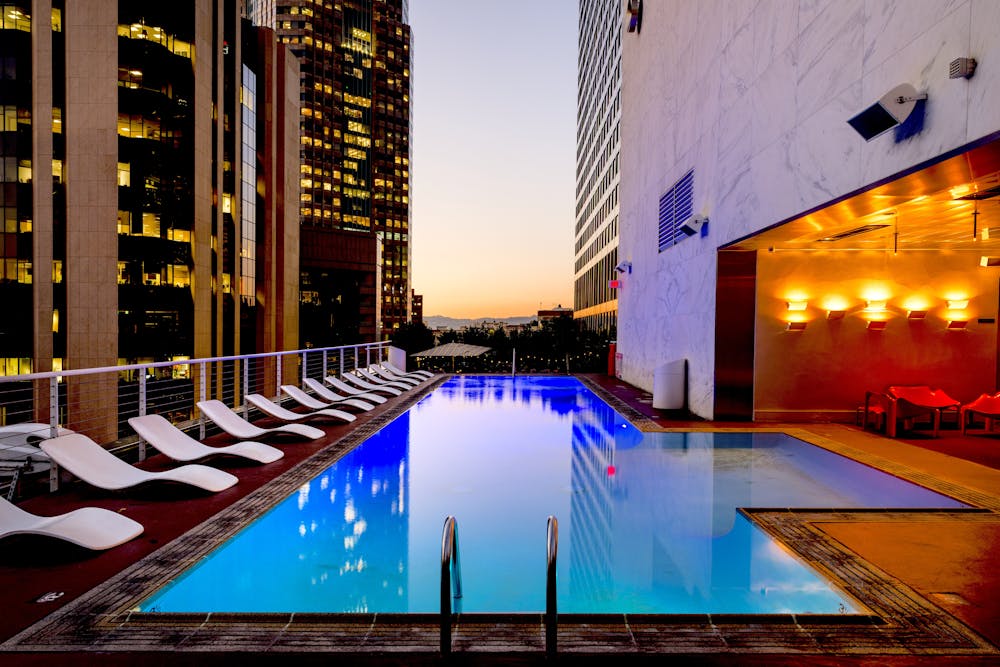 When considering a move to or within the Miami real estate market, the sheer size of the county can be daunting, especially if you are unfamiliar with the market. However, if you are looking to live in the heart of Miami, then the primary places that you should consider are downtown, Midtown Miami, Brickell, and Coral Gables. These areas are really, "Miami," when it comes to being involved in Miami real estate. Living in these places will allow those that live there to be able to travel easily to the main business and entertainment hubs of the city. When many think of Miami, Miami Beach and South Beach tend to come to mind. While Miami Beach and South Beach are not considered a part of Miami real estate, they are incredible places to live, and here's why. Other areas, like Doral, Homestead, etc. are considered suburbs of Miami, and require long drives to reach where you really want to be.
Miami Beach is not in Miami but is also great place to liveMore Info
So what are the differences between these neighborhoods, and how do you know which is right for you? Currently, the most popular choice is Brickell. This neighborhood, located south of downtown with a border on Biscayne Bay, has become the new downtown. This is the financial district of downtown, and is a great choice for those working in the area. It is home to posh restaurants and lounges as well as fine shopping options - making it a popular and thriving area during both the daytime and the nighttime hours. Living in Brickell, it is easy to walk everywhere - a mark that sets it apart from many places in the market. Brickell is generally seen as a posh neighborhood of luxury high-rises. Brickell luxury condos abound, and this is the location of much of the new construction in Miami.
Downtown Miami is the heart of the business world in Miami. Popular attractions in the area include the American Airlines Arena and Bayside. While it is bustling during business hours, at night the area is much more sparsely populated. In fact, many of the eating establishments and stores that cater to the businesspeople working in downtown close early, often making for fewer choices of restaurants and entertainment options in the later hours. Downtown is generally much more touristy than Brickell, with areas like Bayside and Bayfront Park catering to the tourism industry. In fact, many events are held every year at both Bayfront Park and American Airlines Arena including concerts like Ultra Music Festival and Miami Heat games, which effectively shut down the downtown area and create gridlock and an inundation of people. This is something else to consider when thinking about living in downtown. This is an area, however, that is home to some of the finest luxury buildings in the city, with great potential for new projects in the future.
Midtown Miami is an up and coming neighborhood north of downtown. Also known as Wynwood-Edgewater, midtown abuts Biscayne Bay - making for great water views. The neighborhood consists of great condos in addition to streets lined with trendy cafes, boutiques and other retail services. Real estate in Midtown Miami - mostly modern condominiums and lofts - is all relatively brand new and state of the art, a big plus. However, with the exception of its own restaurants and shops, there is not much else within walking distance - meaning more driving for residents here than those that live in downtown or Brickell. However, it is still just a short drive to the these areas.
Coral Gables is widely regarded as one of the most beautiful places in all of Miami-Dade County. It is known for its tree canopied streets and the trademark Mediterranean architectural elements to the real estate. The market consists of beautiful homes and condos, as well as some of the finest luxury communities in the state. Many top rated restaurants and entertainment venues are located in Coral Gables, including those located in the famed Miracle Mile. Though it is its own city, residents of Coral Gables are only a ten minute drive from the businesses and attractions of downtown Miami.
Though finding real estate in Miami can seem like a difficult task, by carefully breaking it down and understanding the nuances of the core neighborhoods it is possible to find the right area to meet your needs.